Work Order Management Software
For Field Service Teams Of All Sizes
Zuper's work order management solution helps you automate, manage, prioritize, and organize work orders, job requests, technician schedules, and dispatching all in one place for more efficient operations, improved workflows and work order tracking.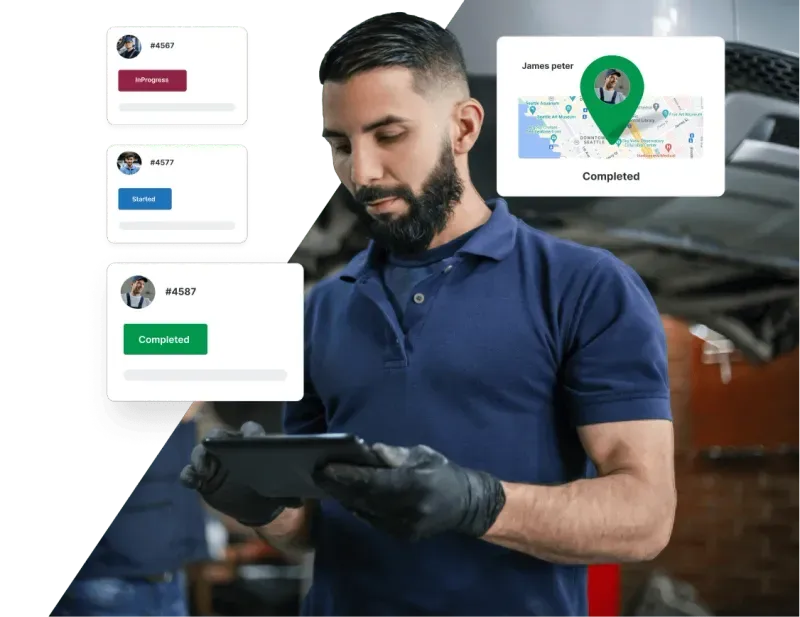 Streamline Your Work Order Management
Process With An End-To-End Configurable
Solution
Streamline Your Work Order Management Process With An End-To-End Configurable Solution
Reduce costs, increase workforce utilization, manage work order request and boost asset performance with a highly customizable work order management system tailored to your needs. Get organized, access information, and connect with the people you need to keep your business running smoothly.
Easily Assign And Prioritize

Your

Work Orders
Are you tired of work orders getting lost in the paperwork? Do not allow misplaced work orders to impact your bottom line and affect your field service team's reputation any longer with efficient work order management system.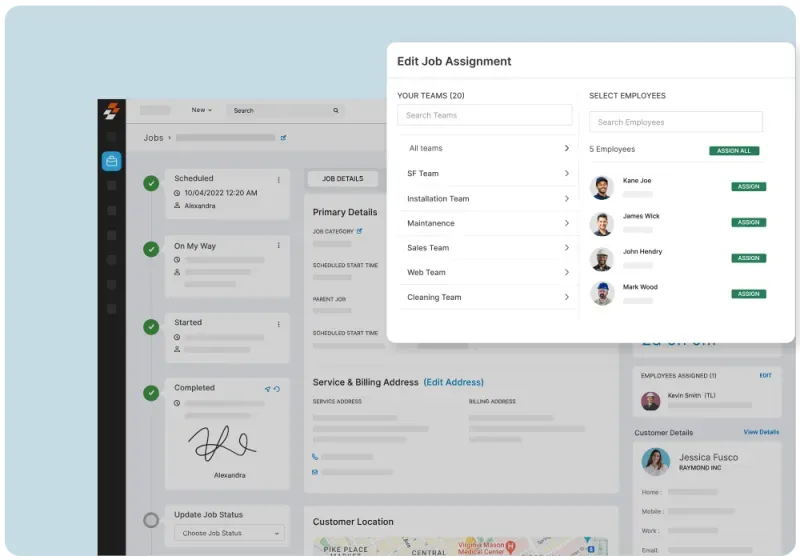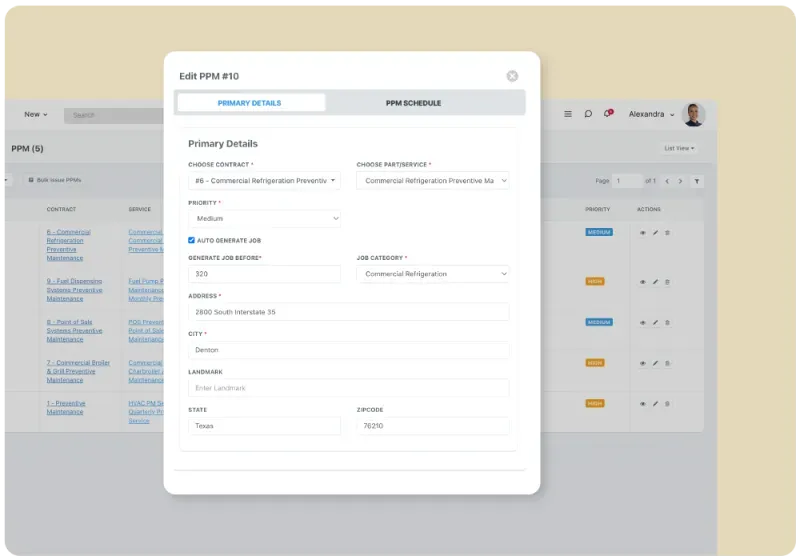 Improved Work Order Maintenance
Zuper's work order software lets you create work plans and maintain multiple maintenance schedules running at different frequencies and locations to deliver consistent service. Better manage your maintenance spend and simplify workflows by documenting time spent on work orders, understanding breakdowns, and optimizing wrench time.
Create Checklists And Customizable Fields

For Your Unique Work Order Process
Tailor checklists, contracts, and field requirements to your organization's specific needs. Add or remove steps from checklists, and make fields required, read-only, or hidden. Automate tasks and improve data collection for seamless workflows.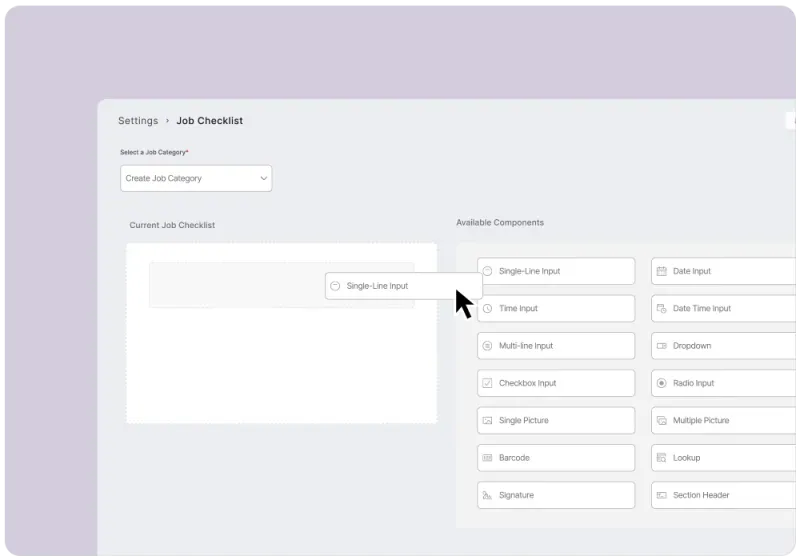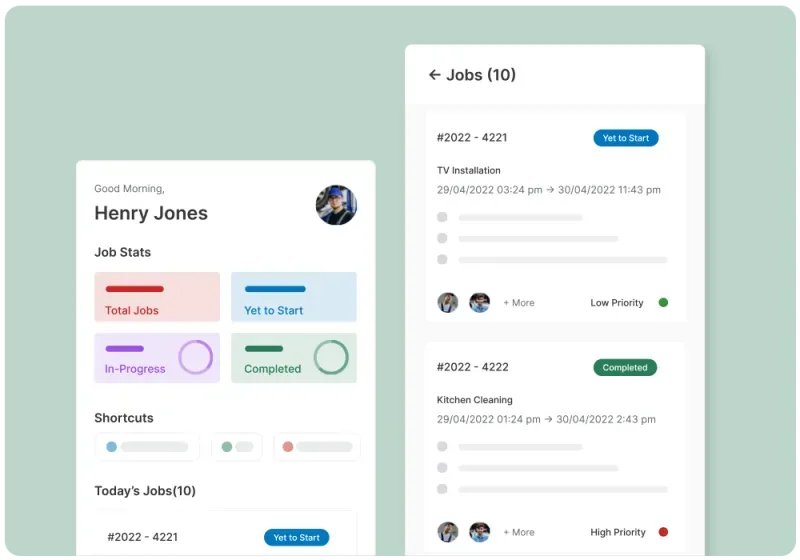 Supercharge Your Team's Productivity With Work Order Management App
Mobile work orders are an essential tool for distributed teams. Empower your teams to get the job done faster, and save time. Provide your field service and back-office teams with a truly mobile, intuitive workforce management app.
Fast-Growing Service Organizations Love
Zuper!
Fast-Growing Service Organizations
Love Zuper!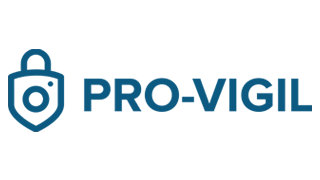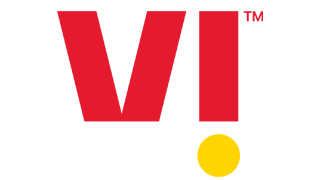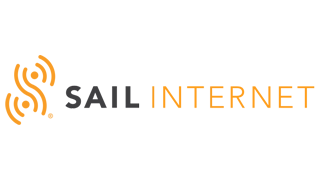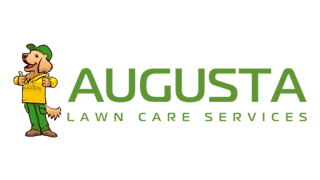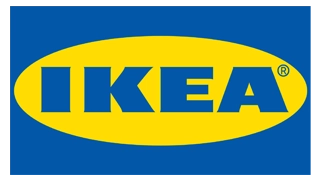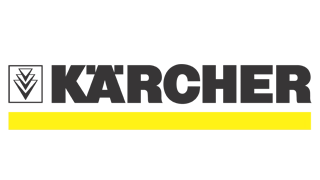 Try Zuper's Work Order
Management Software Today
Frequently Asked Questions