Anyone who has a home needs to tend to their lawn, garbage, roofing, electricity, and plumbing. There is no avoiding it. Consequently, in-home services are in demand. But does that mean they have hit the lottery? Although demand for services is high and consistent throughout the year, meeting customers' expectations is not easy and is worth talking about. 
Customer expectations are increasing day by day, from expecting a single point of contact to having the option of self-service. In today's world, people have come to expect products and services that will make their lives easier. Convenience is key when it comes to meeting customer expectations. Read on as we discuss ways you can meet your customer's growing expectations. 
1. Expect a single point of contact
For example, Mr. Jenner, is a landlord needing to have regular maintenance performed on his property. He is very concerned about the safety of his property and does not like multiple service people coming and going. Mr. Jenner believes having multiple people perform recurring work leads to inefficiencies and a lack of familiarity with the property. 
How will you put a customer like Jenner at ease? According to a recent study by Gartner, 89% of customers believe that a Single point of contact (SPOC) is essential for a good customer experience. Your customers will feel more satisfied and happy when you assign a single point of contact. In order to better meet your customer expectations, begin assigning an SPOC anytime you receive a new work request. 
2. Prefer self-service 
Self-service! Wondering what we mean by self-service? We have been talking about artificial intelligence and its impact on the human touch. This is a heated conversation that is going on in every nook and corner. In light of that, we would like to establish that customers like human touch when it comes to doing services. Thats correct! Customers prefer having real people rather than relying on robots or online tutorials to handle tasks like lawn care maintenance or roof repairs. They want human professionals who can embody the brand's values and provide a high-quality service experience.
But, in all other cases, they prefer the convenience of SELF SERVICE. They need to make a service request by themself within a few clicks They like to choose the type of service, and date or make changes by themself. They like to send complaints online and want answers to questions through a quick chat. Playing phone tag, blackout calls and back and forth emails are ways of the past. To make this possible for your customers, you need to keep them in the loop with every job update. You can have a customer portal and give them a user-friendly mobile app experience.

3. Technology advancements are a must-have
Earlier, when property maintenance services came in place, people became happier because there came a business solely dedicated to taking care of all their in-home services. They don't have to break their head over maintenance and repair anymore. Instead of visiting the service center, people were able to make a service appointment using phone calls and emails. That was considered a luxury, but now with the development of technology, instantly booking a service request has become the norm. If your business does not have it, you will stand behind amidst the competition. 
Automation and digitization run the world now–no question about whether you need it or not. You will see, in the near future, customers won't need to request services on their own. Their phones and smart devices will do it automatically. So, be ready to embrace technological advancements. They are no more a luxury.
4. Messaging is the new trend
For example, A study by Genesys found that 78% of customers are satisfied with their customer service experience when they use messaging. Another study by Microsoft found that businesses that offer messaging have a 33% higher customer satisfaction rate than businesses that do not. 
There are a number of reasons why customers prefer to message businesses. First, messaging is often more convenient than calling. Customers can message businesses at any time, from anywhere, and they do not have to wait on hold. Second, messaging is a more personal way to communicate. Customers can send messages to businesses at their own pace, and they can include photos, videos, and other attachments. Third, messaging is a more transparent way to communicate. Customers can see when their messages have been read, and they can receive updates on the status of their requests. Having clear and instant communication channels plays a crucial role in meeting your customers' expectations.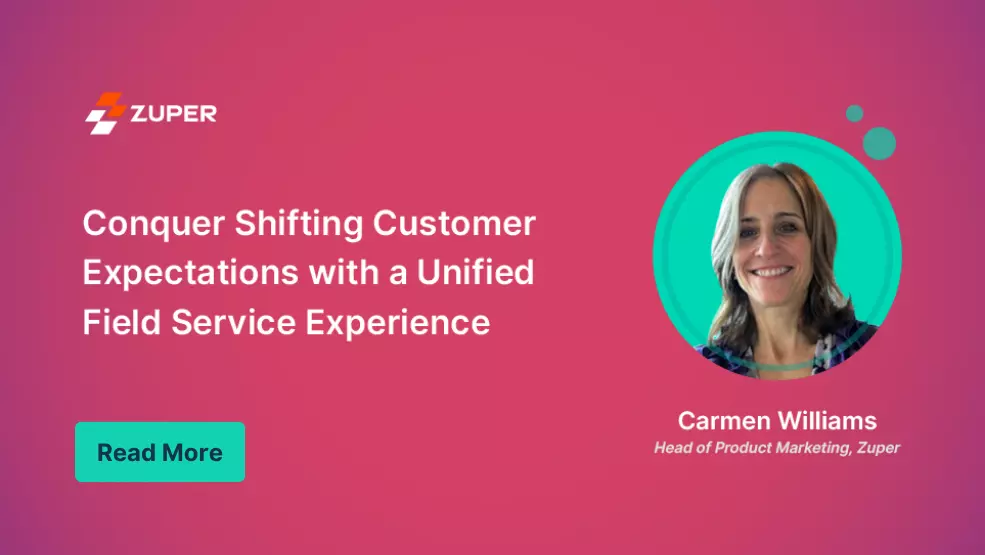 5. Have a strong social media presence
Having a strong social media presence is essential to make the first impression right. A recent study by Zendesk found that 67% of customers prefer to contact businesses through messaging apps, such as WhatsApp or Facebook Messenger. People usually check online to find and check out businesses before they decide to use them.
Having a strong online presence means you use social media platforms like Facebook or Instagram to show off what you do and talk to people. You can make videos that teach folks about common problems and show them how good you are at your job. This helps people trust you and think you're good at what you do.
Being quick to reply to comments and messages on social media is also really important. It shows people that you care about them. You can answer their questions and even set up appointments through social media. This makes their experience better.
Also, having a good online presence keeps you competitive. If you ignore your online image, you might fall behind other businesses that are really good at using social media to get and keep customers. By staying active on social media, you remind people that you're here to help when they need it.
6. Customized service is what customers desire
Customization is really important in providing in-home services. It means tailoring the services to fit each customer's needs. When people ask for property maintenance, they usually need help with periodic tasks that they don't want to do. 
To make it personal, you can offer packages that group different tasks together and give customers a discount. For example, you can combine cleaning and lawn care into one package because people often need both of these. You can also let customers choose how often they want these services—every week, every two weeks, or every month.

For those who want everything taken care of, you can offer a Homecare Premium Bundle. It includes all the services we talked about before, plus some extra things like cleaning gutters, checking the heating and cooling system and fixing small problems. This bundle is for people who want a complete solution for their home maintenance.
Go an extra mile!
Sam Walton, the founder of Walmart, once said, "There is only one boss. The customer. And he can fire everybody in the company from the chairman on down, simply by spending his money somewhere else." Going the extra mile in exceeding customer expectations is not just a choice; it is the heartbeat of successful businesses. It is a commitment not only to meeting your customers' expectations but also surpassing them. This is where your journey to success begins.
Step up and be a force for good. For every T-shirt you wear, 2700 L of water is consumed. You hold the power to reclaim gallons of water with every garment you wear. Choose minimalism; Save water. Mindful closet for a sustainable future!