The Global Pest Control Software market was valued at USD 24.4 million in 2023 and is expected to reach USD 32.8 million by 2028, growing at a CAGR of 5.7% during 2023-2028. Do you have pest control software? If you don't, read this article to learn about their incredible benefits and how they can help you manage your field activities. 
From chemical tracking to mobile apps for technicians and top-notch integrations, pest control software has everything to streamline workflow and workforce management. By adopting pest control software, you will save a lot of time, increase employee productivity, and improve your customer experience—guaranteed! 
Field Service Management Software for Pest Control << Start Free Trial>>
1. Be there when your customers need you
We are constantly talking about customer satisfaction. At the end of the day, the success of your business is in the success of the service you provide to your customers. As business owners, we are all obsessed with our customers. So, let's start from there. 
Your customers reach out to you when they are most desperate to clear out pests (nobody can live with pests peacefully). They need your help most at this time, and only your prompt service can make them happy. So, responding to service requests plays a crucial role in improving service delivery.
Field service management (FSM) software product helps in this with its intelligent scheduling and dispatching of field technicians. Once you receive a service request, the job will be scheduled immediately, and the most suitable technicians who are nearest to the service locations will be dispatched, with the correct tools. There is no need to play phone tag with your team or perform this process manually. With dispatch software in place, even last-minute cancellations are handled promptly and with ease.
2. Shorten the payment cycle 
Completing a job successfully with payments is not always easy. Quick payments are what you and your customers desire. That said, Zuper FSM software offers digital payments integrated with Stripe. Once the job is done, an invoice will be quickly generated. Your customers can use credit cards, debit cards, and the Automated Clearing House (ACH) network to make payments. Automated invoicing includes all line items, such as the tools and chemicals, giving you a detailed report with added tax— so your payments will be accurate.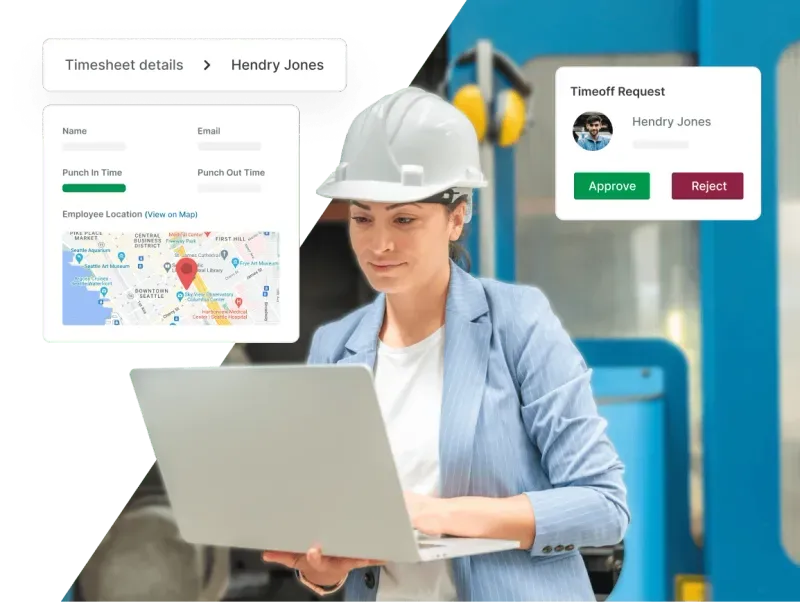 3. Improves chemical tracking and compliance
Managing chemical inventory can be a hassle, but Zuper FSM software simplifies this process. Our software product empowers you to keep precise records of your chemical types, quantities, and expiration dates. Just think about it—no more frantic searches for the right chemicals at the last minute, and no more expired supplies, wasted. 
But here's where it gets even better. Zuper FSM takes chemical management to a whole new level. It allows you to monitor the exact quantities of each chemical used on every job. In your line of work, safety, and responsibility are paramount, and our software has your back. When it comes to adhering to government regulations and industry standards, Zuper's reporting and analytics come to your rescue, improving your service delivery. Zuper effortlessly generates comprehensive reports that detail precisely how much of each chemical is used and where. 
4. Mobile apps for technicians
Let's talk about mobile now! How convenient would it be, if you could manage your workflow and workforce from your mobile device? With the Zuper field service management software solution, this is possible. Who said managers cannot take a break and technicians cannot have the privilege of more visibility? 
By downloading Zuper FSM software to your mobile device (Android and iOS), your technicians can have the benefit of using FSM software and gain more visibility into jobs, while effortlessly communicating back and forth with internal teams. Additionally, technicians gain the ability to plot routes and send ETA alerts to customers. 
Likewise, you no longer have to postpone your vacation. With a mobile FSM in place, you could be vacationing and still have access to data as though you were in the office.  Zuper went further, offering extraordinary mobile features like offline mode, face authentication, and global filters. Check out our Mobile app now.
5. Integrate with other business software 
Another way you can improve service delivery of pest control services is through integration tools. Zuper has integration with third-party applications for Customer Relationship Management (CRM), Enterprise Resource Planning (ERP), Accounting, Finance, and Payments—all facilitating and enriching operational performance. For example, our most loved integrations are Hubspot, Quickbooks, Sage Intacct, Salesforce, Zendesk, and Stripe.
6. Provide 24/7 support to your customers
You receive service requests during non-business hours as well. Even outside of business hours, you should be able to reply to your customers' questions. Certainly, you already have a customer support team, but how does FSM software benefit them?
FSM software improves your customer-facing team with automated SMS, AI chatbots, and mobile applications. These features help you provide your customers with answers regardless of the time, day, or night. Your customers will not feel left out during their toughest moments and be pleased with your response time; this is where AI chatbots steal the show. Learn more about the wonder features of, ZIVA—our AI-powered co-pilot.
7. Stay in touch with your customers
Communication is very important between you and your team and also with your customers. Your customers must know all the details of their job, just like you do. Information sharing in this way, will improve the customer experience. This starts with notifications and reminders. If you have FSM software in place, your customers will have full visibility of their service from start to finish with appointment confirmation messages, follow-ups at each stage, and the estimated time of arrival (ETA) alerts.
8.Boost your employee's productivity
Just like how you value your customers, you need to value your technicians who work in the field. Happy employees deliver quality services, making for happy customers. That does not mean you can let them slack off during work. How they perform service and interact with your customers reflects your brand values. 
Timesheet management feature in pest control software ensures that your employees don't commit time theft. In the U.S. time theft is a huge problem. With Zuper's timesheet management, the real-time location of the technician is calculated once they clock in. This documentation of employee's work hours will improve your workforce's productivity.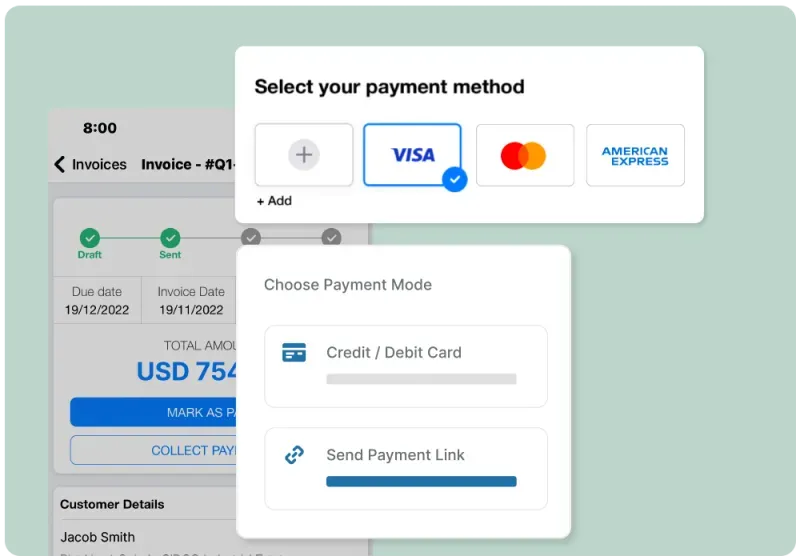 Did you realize improving service delivery depends heavily on streamlining your field operations? When you have field service management software in place most of your concerns are gone. So what is stopping you? Read our customers' testimonials or try our 14-day free trial if you have doubts. We think you will quickly adopt FSM software for your business. 
Learn More about Zuper Field Service Management Software.
Step up and be a force for good. For every T-shirt you wear, 2700 L of water is consumed. You hold the power to reclaim gallons of water with every garment you wear. Choose minimalism; Save water. Mindful closet for a sustainable future!